Description
THE PLUS ADD-ON EXTENDS THE FANCY PRODUCT DESIGNER WITH NEW MODULES AND HELPFUL TOOLS.
The All-Purpose Product Designer
The Fancy Product Designer will enable you and your customers to design and customize any kind of product. Limited only by your imagination it gives you absolute freedom in deciding which products and which parts of the product can be customized.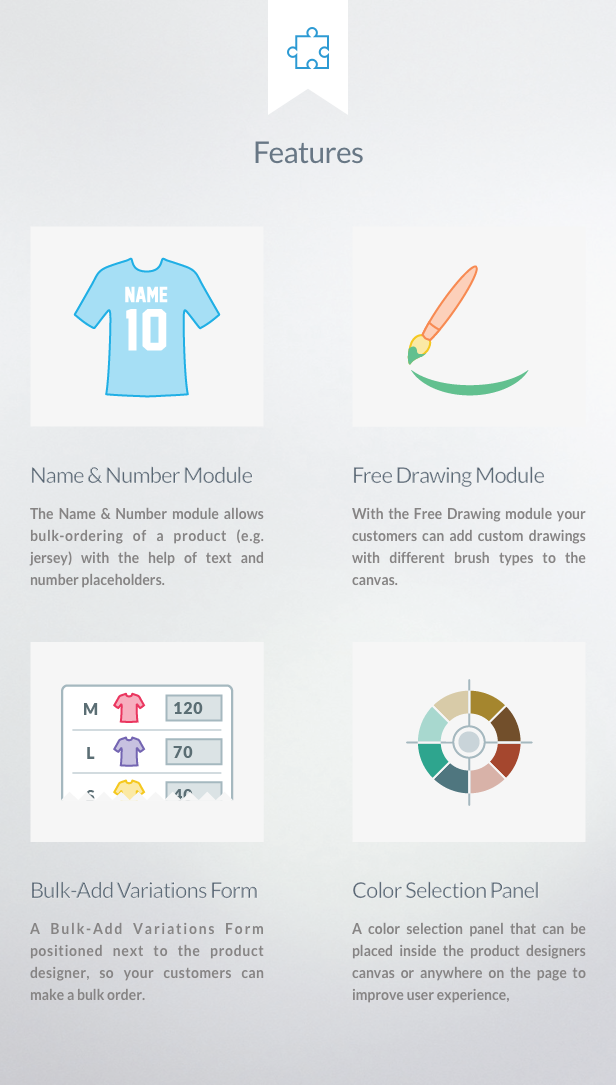 FOR ANY TYPE OF PRODUCT
Customers have no limits and are free in designing clothes, merchandise, printings, things of their daily life and many more. Below are some examples for using the product designer plugin.