DCI Marketplace
DCI Marketplace is a subsidiary of DCI Websolutions, IT is a Marketplace for virtual exchange between seekers and providers of computer related products and IT.
The role of marketplace is to meet the need of applicants for a product and / or services and also provide an opportunity for the supplier to expose the service and / or product and sell it . Otherwise it is an intermediary between the two parties.
As a developers Team, We are aware of how difficult it can be to take a project to the next level. The difficulty of obtaining funds and exposure means many projects are left abandoned.
Sad to see so many ideas fall by the wayside, so we decided to create IT Club "DCI marketpalce" – a marketplace where developers and entrepreneurs can sell their projects or buy someone else's and Offering a variety of resources to help you design more efficiently such as templates, plugins, WebApp, tools and graphics….
Save time / Increase Your Traffic / Make your life easier
PARTNER WITH US AND BECAME A CLIENT/VENDOR
Whether you need to create a brand completely from scratch or are looking for a design refresh, we are confident that you and your team will be satisfied with the results.
The Team Motivation
We're a close team of creatives, designers & developers & testers who work together to create beautiful, engaging digital experiences. we're a small, friendly and talented team. we craft beautiful digital solutions for awesome clients across all the platforms and we believe our work speaks for itself.
Advantage of being part
IT service providers (web agency,Digital Agency, mobile agency, systems integrators, developers, graphic …)
The offerers Applicants: Freelacer, independent, any interested person needs a service
==> Meet the needs of service seekers
==> Create traffic for service providers
==> Have a commission for any sales made
The concept
1- Multi vendor Platform :
IT is a new idea of e-commerce platform that is becoming more and more popular in the web,. This offers customers a higher number of products from different suppliers and therefore a wider selection.
This allows sellers/vendors to sell tangible products, virtual products, or downloads on our marketpalce so you can turn your role from a simple client to a vendor.
Pro Dashboard making your vendors sales reports a piece of cake

Fully front-end product add/edit capabilities

Pro Shipping Module so vendors can add per product shipping prices, as well as a country table rate system

Shipment Tracking for Vendors to enter tracking numbers

Multiple commission types such as percentage, percentage + fee, fixed fee, and even fixed fee + fee.

Vendor-Only coupons that vendors can create to make their own coupons for only their products

Vendor Stores post types, which give Vendors their own true actual store

Social module for adding facebook

/twitter/google+ and many more

Extended Order Notes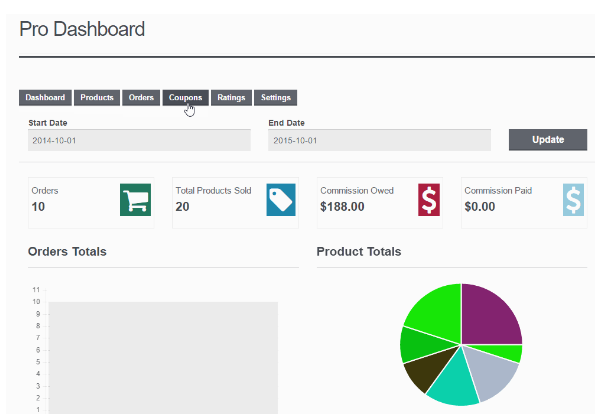 2- Multi Currency concept:
Currency Switcher fallows your Visitors to select in which currency they would like to see your prices, as well as complete transactions in such currency.
Easy to use for both merchants and customers.

Allows customers to shop in their preferred currency.

Automatic update of exchange rates, via Open Exchange Rates, WebServiceX and Yahoo! Finance (more providers coming soon).

Allows to set exchange rates manually, instead of having them updated automatically.

Allows to enter prices in each currency for products and coupons, without having to use an exchange rate.

Automatically detects of visitors' country (geolocation), with currency set accordingly.

Filters available payment methods depending on the selected currency.

Visitors' preferred currency is persistent and it will be selected automatically at their next visit.

Allows to automatically select a currency based on customers' billing country, rather than letting them choose it explicitly.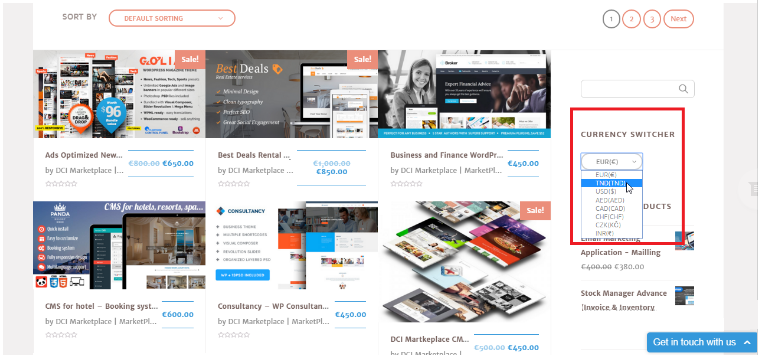 3- Set Your Price "NAME YOUR PRICE"
Set Your Price allows users to pay what they want for your product as long as that price is above the specified minimum price. Evaluate product prices by setting how much you think a product is worth and let customers decide how much they are willing to pay, generate reports based on how much customers are Paying per product. Fully compatible with simple and variable products and is enabled on a per product basis giving you complete control over all products and variations.
4- Request a quote  (Just for visitors)
Many shoppers sell goods or services for which just a label with price is not enough. For off-the-shelf items, for which big quantities of the same product might be purchased, a buyer usually prefers getting in touch with the supplier and negotiating an ad hoc price solution. A quote request is a channel that allows that negotiation, that otherwise is difficult to achieve in online shops.
Some other features:
5 – Estimation Payment
http://www.dci-marketplace.com/estimation-payment/
Estimate the cost of a website easily using this awesome tool, this can be used to sell any type of service or products: applications, websites, graphics, pets, lunar fragments …. or anything else.
The user can get an accurate estimate of his request (the final estimation is sent by email)
6 – Flipbook interactive online
http://www.dci-marketplace.com/dci_marketplace_catalogue/
Create any FlipBook with ease. Comes with: bookshelf, zoom, print, PDF to FlipBook, table of content, hard covers, flat design, custom styles, lazy load.
Offering a variety of resources to help you create your own feed based on your favourites:
– Web App solutions Ready to use (CRM, ERP, DMS, Billing, Socail network, E-learning, HR Management, Ticketing and support, hospital mangement App, Tourism solutions, Hotel App, Car Rental System, Restaurant App, Doctors App, App Architect, Freelance Platform, Job Portal, Website Builder, Complain Management System, Affiliate Management System …)
– Source Code (PHP, Java, .Net, Python, C # …)
– Mobile applications
– Script (JavaScript, JQuery …)
– Modules and Plugins CMS (WordPress, Prestashop, Joomla, Magento, opencart, drupal …)
– Templates and Themes (WordPress, Prestashop, Joomla, Magento, Drupal …) (documentation)
– Blogger Theme (Blogger, WordPress Blog)
– HTML themes (documentation, PSD File)
– Emailing templates with responsive design
– WEB model
– Flash Templates
– Graphic Design Ressource (Flyers, FlipBook, business cards, stickers, icons …)
– SEO Tools
– Community Managment Tools
– Emailling solutions
– Themes and plugins pack (News / Magazine, E-Commerce, Photo Gallery, Miscellaneous, BuddyPress, Portfolio, Creative, Corporate, Charity, Education, Entertainment, Mobile, Music / Events, NonProfit, Political, Real Estate, Retail, Technology, video, Travel, BuddyPress …)